Plants That Inspire Creativity
The Fiddle Leaf Fig
What's not to love about the gorgeously structural Fiddle Leaf Fig (ficus lyrata)? This plant is incredibly popular for homes and offices and it's no wonder why — its enormous, dramatic leaves and pencil-thin trunk bring us a sense of wonder, calm, and happiness just by simply gazing at it.
The Magenta Triostar
The Magenta Triostar (stromanthe sanguinea triostar) is a true work of art by Mother Nature herself. With foliage that appears to literally be painted on, it's no surprise that this plant inspires feelings of creativity and growth.
The Dracaena Compacta
A unique plant reminiscent of the truffula trees appearing in Dr. Seuss's The Lorax, the Dracaena Compacta (dracaena fragans 'Janet Craig'), sometimes referred to as the JC Compacta, is a fascinating slow grower that not only sparks our creativity but also cleans our air.
The Pilea Peperomiodes
The Chinese Money Plant (pilea peperomiodes) is one of the best desktop plants for your workplace. Not only is it incredibly easy to grow, but it also inspires us with the unique, globe-like shape it starts to take as it matures. Seemingly from Mars, this plant actually hails from the Chinese Himalayan mountains, and apart from growing like a weed, is very easy to propagate and pass on to friends,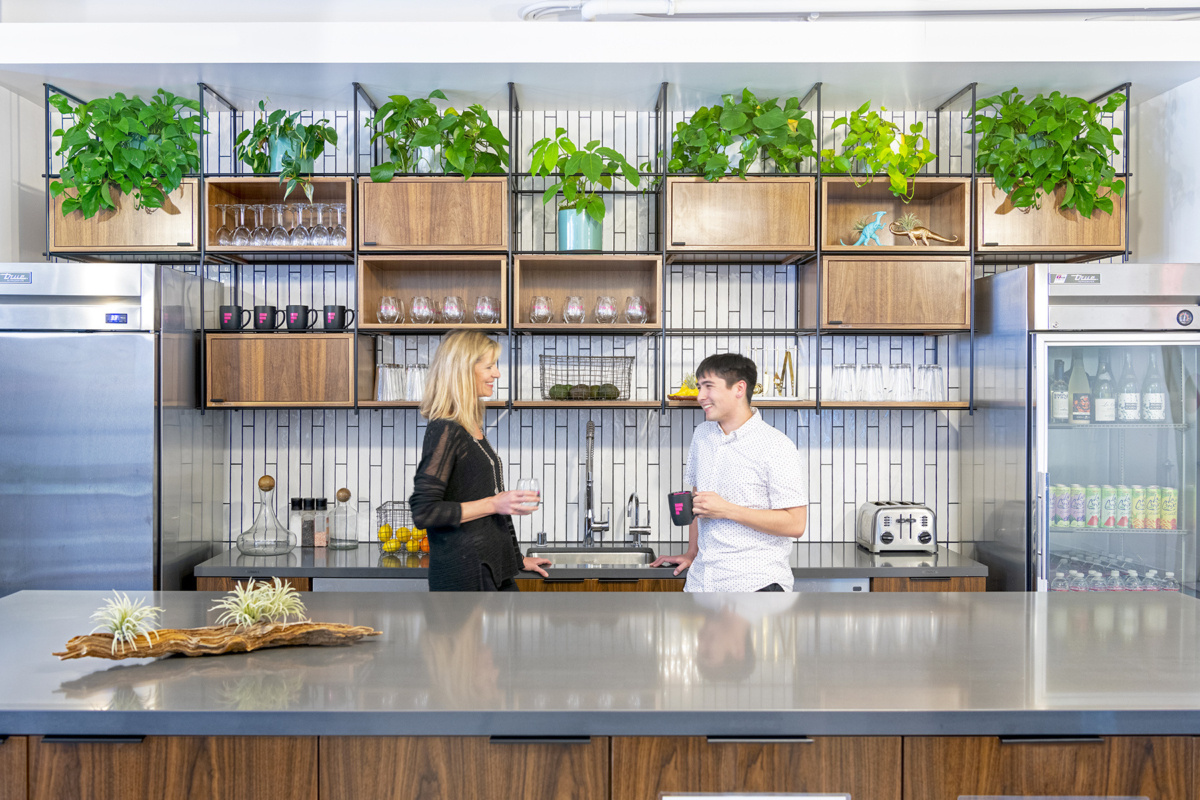 INDOOR PLANTS, potted & DELIVERED
Green up your office with curated plant selections and stylish ceramics. Simply order online and we'll deliver.