Real Plants, Real People: Chef Nosh with Tash
Natasha Feldman a.k.a. @noshwithtash is changing the way we see cooking by offering delicious recipes that fit busy lifestyles. She shares with us the important ingredients of a chef's home.
--
How did you know this home was for you?
As a cook, the MOST important thing for me was a nice sized kitchen, with a stove that could withstand my constant abuse and enough room for a big dining room table. Having people over and being able to cook and serve family style is always priority number one. That being said, if I were going to do it all over again, I'd focus more heavily on the second most important element... natural light! I can usually be found in front of my apartment on the street, wearing an apron with forks in my back pocket and taking photos of food, looking like a total crazy person because of the lack of natural light inside my place.

What inspires you when you decorate?
I love supporting local artists and more often than not an object will just speak to me and I'll have to have it. Then I take it home, and after putting it in five different locations, I'll find its home. I don't love having a ton of stuff around, I like a clean and easy environment with bold pops of color and lots of food-related adornments.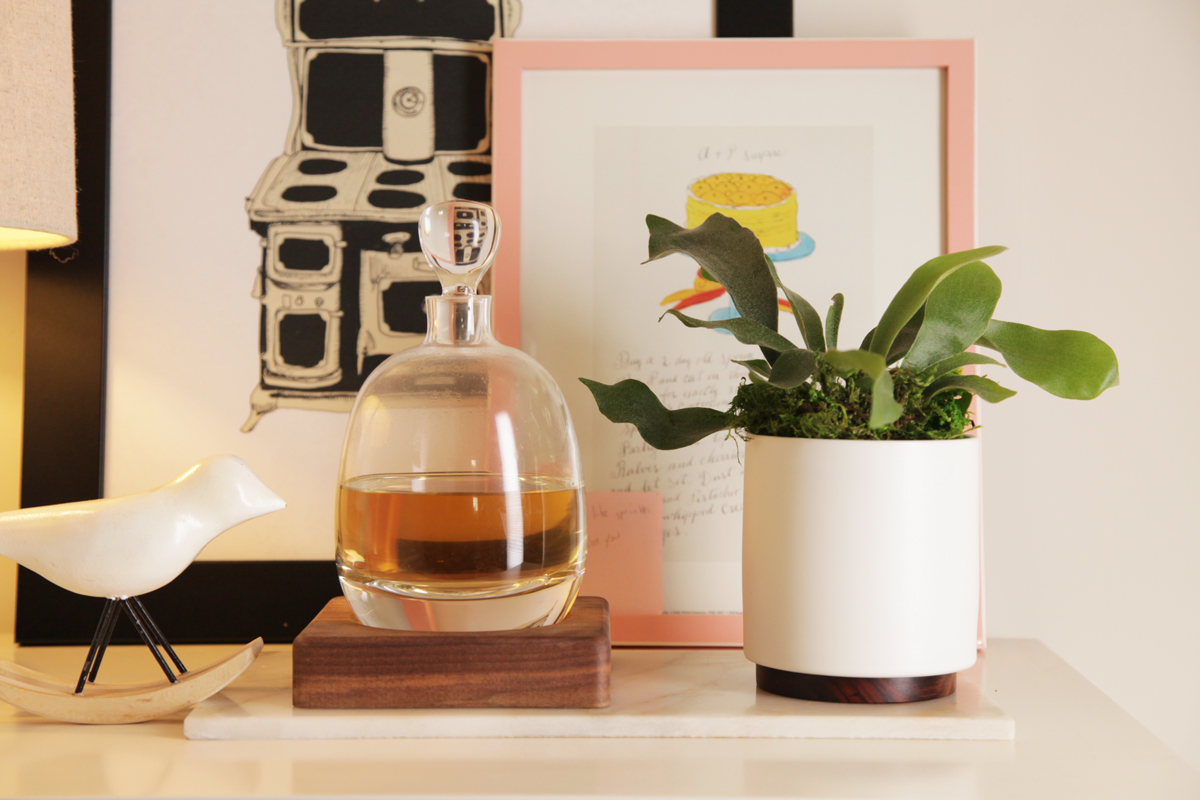 As a new plant parent Natasha wanted plants she couldn't kill that also looked cool and modern. She picked out a cute Staghorn Fern, the bubbly Pink Rubber Tree and super resilient Cast Iron Plant.
What are your plant care secrets?
LEON AND GEORGE. haha. Until finding their service I was never able to keep plants happy because I just didn't know how to find the kinds of plants I could keep alive, and how to care for them like tiny silent children. My secret is to follow the instructions to a T and adjust watering based on the seasons, they've really just made it so easy for me!
Natasha's Plant Crib Tour
Meet Natasha's plants and hear her story on how she went from being a self-proclaimed plant killer to an A+ plant mom!