Our Favorite Indestructible Office Plants
Looking for the perfect easy care office plants?
It's no secret that working around plants is good for us. From cleaning our air to boosting our productivity, indoor greenery is much more than just a "nice to have" office perk.
But what happens when the office has limited to no sunlight, or when none of the team feels confident in keeping the office plants alive? Cue in easy care plants for the office, the ultimate indestructible beauties that even the blackest of thumbs can handle. Read on to learn about some of our favorite easy care office plants for your workspace!
The Cast Iron Plant
An indoor plant that thrives in dark, drafty corners, the Cast Iron Plant (aspidistra elatior) is one tough cookie, earning its name from the sheer resilience of its fronds. This plant simply requires a bit of water once a week, but otherwise and with minimal care will survive and thrive for many, many years to come.
The Snake Plant
One of the best air-purifiers out there, the Snake Plant (sansevieria laurentii) is a wonderfully indestructible office plant that can withstand weeks without watering and can also adapt to just about any light environment, from low-light to direct sun.
The Silver Evergreen
Looking for something that can survive in the absolute dark and also has unique, variegated foliage? The Silver Evergreen (aglaonema) is an easy care plant with beautiful multi-colored leaves.
The Zanzibar Gem
For care-takers that often forget to water, the Zanzibar Gem (zamioculcas) is the perfect plant. This plant stores water in its roots, which means it can go over a month without any water. It can also survive in low light, though it will grow much faster in bright indirect light.
The Dracaena Lisa
Looking for a tall, easy-care plant for the office? The Dracaena Lisa is one of the easiest large plants to care for. This member of the Dragon Tree family is known for its resilience in the face of neglect and low light, and also does a wonderful job cleaning the air.
The Cascading Pothos
If you're looking for a fast-growing plant that will literally remind you when to water, the Cascading Pothos (epipremnum aureum) is your best bet. These plants need nothing more than water once every week or so, and will start to shrivel when they get extra thirsty. Worry not! Water this plant and watch it within hours spring back to life.
Check out our full collection of recommended office plants, and order for your office today!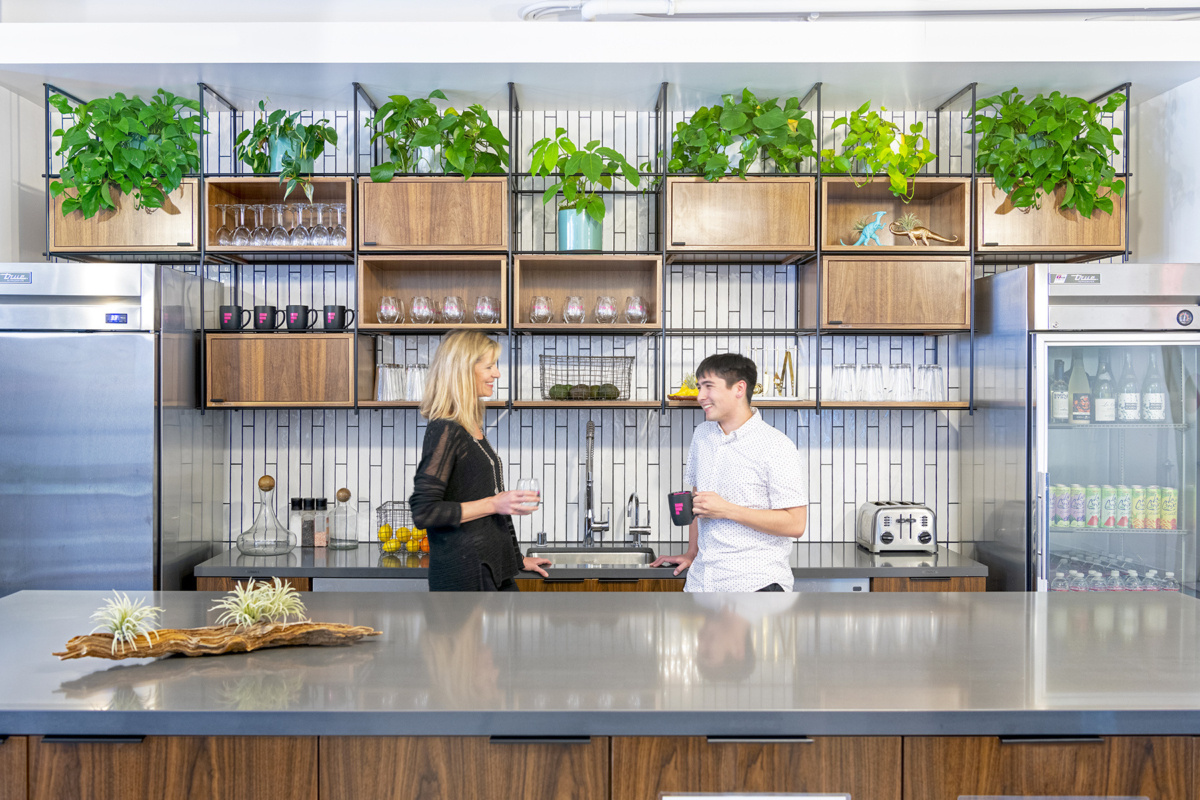 INDOOR PLANTS, potted & DELIVERED
Green up your office with curated plant selections and stylish ceramics. Simply order online and we'll deliver.